Kim Cooper MD gets voted as 2018's Best of the Best in Bay Area Parent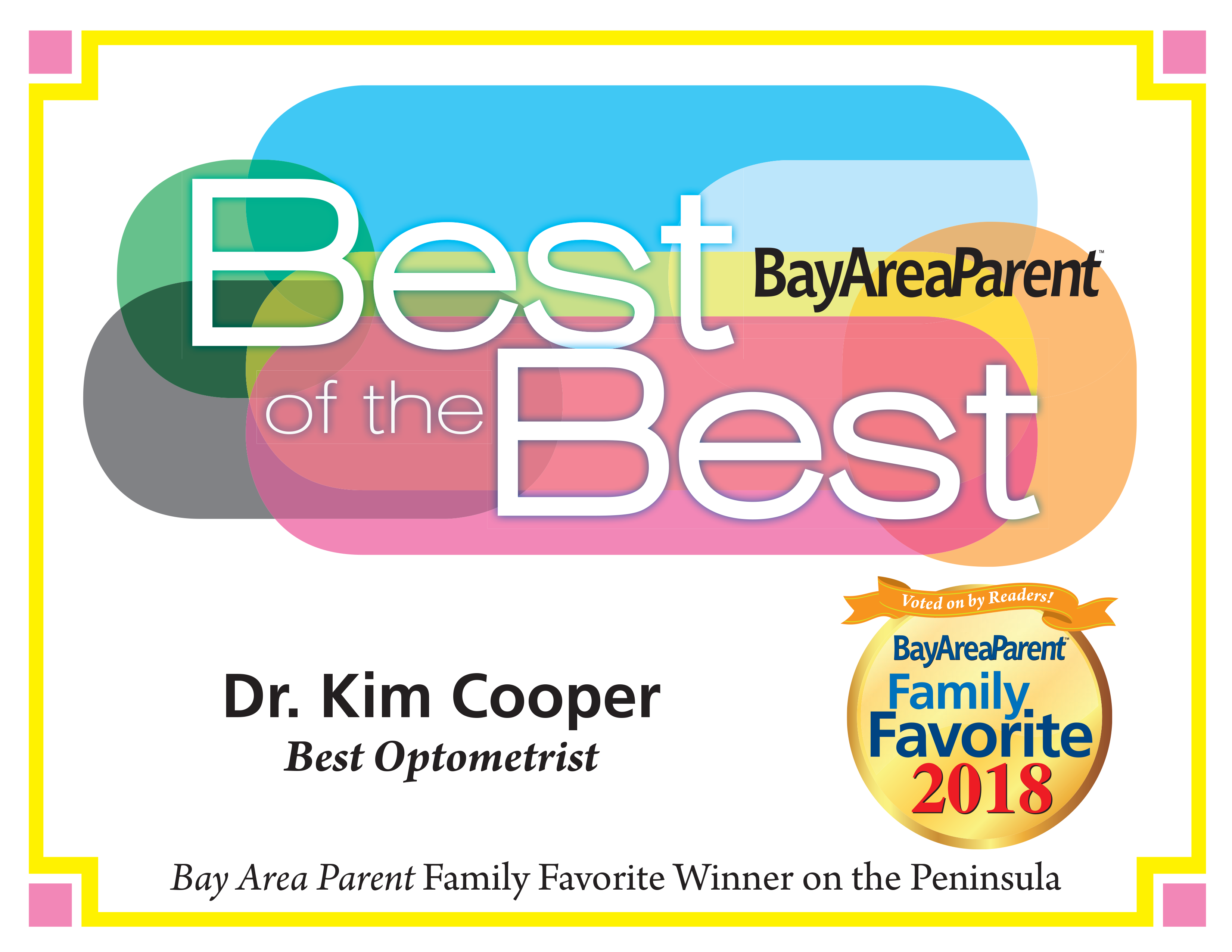 We are proud to announce that Kim Cooper MD Optical Shop has been voted Gold Medalist in Bay Area Parent's Best of the Best on the Peninsula. We were also voted Bronze Medalist for Kim L. Cooper MD Optometry. Call for your appointment with the Best of the Best!!
Here is your chance to vote for us this year!
Make an Appointment
We will do our best to accommodate your busy schedule. Request an appointment today!
Request Now
Services
We strive to provide complete care for our patients. Learn more about all the services we provide
Read More
Hi, I'm Dr. Cooper. Welcome to our practice.
What could be better than a full-service pediatric vision center that your children can't resist visiting? If you have been looking for a specialized ophthalmologist to provide the highest level of eye care and service, then you will be pleased to come home to Dr. Cooper. With a professional staff to meet all your specialized needs, including infant eye issues, as well as a playful approach to exams and corrective lenses that will encourage your youngster's desire to see better, our team will become your 'go to' destination for family care.
READ MORE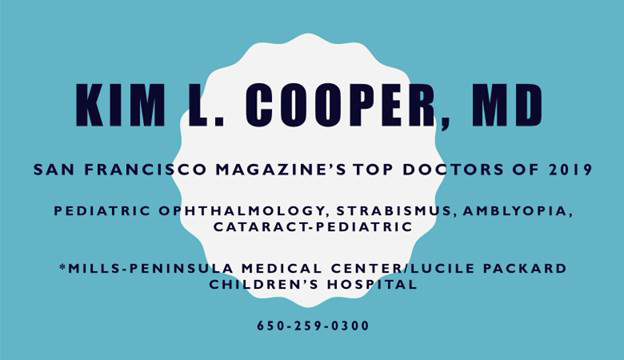 What to expect at the Pediatric Ophthalmologist
American Academy of Ophthalmology
Learn More
We are the
best
Voted Best Eye Doctor In the Bay Area
Vision Plans
Accepted
Vision Service Plan (VSP)
Medical Eye Services (MES)
Eye Med Network Plans:
Insight Access
Our office will be closed from December 22, 2018 through January 1, 2019. We will be returning to our regular office hours on Wednesday, January 2, 2019.